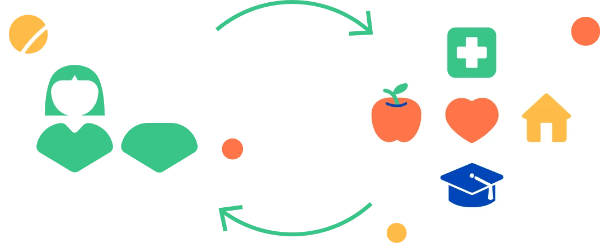 We are at the peak of the Hurricane season. The passing of hurricane Dorian through the islands of the Caribbean is a great reminder of how vulnerable we still are and how important is to be prepared. As we know, even our recovery process after Irma and María has not been completed, there are many homes without a safe roof, we have a weak electrical system, poor inter-agency communication, flood-prone and flood-prone areas, and much palpable need in our communities.
Given these situations that impact the basic needs of millions of individuals in the Caribbean region, we want to offer relief organizations a Free Pass Account during the hurricane season to Sociants.com.
Sociants.com is a digital tool that allows your organization:
Have better visibility of people in need and be identified by other organizations that are interested in collaborating. Who are they? What help do they offer? What resources / services do they provide? Where are they located? How can they contact and request their services?
Receive referrals from people in need and match their needs with assistance.
Document and facilitate the obtaining of federal funds and resources.
It facilitates the management of inventory of the help you provide, facilitating the management, delivery and monitoring of it.
Access to the updated directory of organizations and social programs in the Caribbean region.
We invite you to register your organization today at Sociants.com. We have all the security requirements and guarantee a transparent process. To proceed, follow these steps, it will only take a few minutes:
Visit https://es.sociants.com/registro-orgs
Complete the general data of your organization and its locations.
Identify the inventory of resources available to your community.
Communicate to people in the community to identify their needs at: www.mysocialneeds.org
If you have any questions, you can write to info@sociants.com and we will respond as soon as possible. You can also visit our website for more information:
Free organization account valid until November 30, 2019
We are here to help.
Learn more about the tool and how it can help your organization.